Aktuellt
18.11.14 - 18.11.15
Set Design for Nadja Hjorton's solo M.I.L.F. at MDT
18.10.20 - 19.01.06
Modernautställningen 2018 Med Framtiden Bakom Oss
18.09.05 - 18.11.05
Bonniers Konsthall New Materialsm
18.04.12 - 18.04.15
Market Art Fair Stockholm, Liljevalchs
18.02.13
Installation Public Artwork Gothenburg
18.01.25 - 18.03.28
Respect Borås Konstmuseum
17.11.18 - 18.01.10
Respect Jönköpings Länsmuseum
17.09.30
At the Moss Gala Eva är Ormen i paradiset - Del 3 med Jenny Palén
17.09.27 - 17.10.29
Exhibition at Prins Eugens Waldemarsudde Stipendie utställning Åke Andréns Stiftelse
17.05.07 - 17.11.05
Part of SculptureMotion at Wanås Konst with the installation Hinder
17.03.18 - 17.04.30
Att Göra Kropp at Art Lab Gnesta
17.02.11 - 17.03.25
Opening the exhibiton MAN SKA VAR SNÄLL MOT SIG SJÄLVOne should be kind to one self at
Haninge Konsthall. Showing video and sculptre.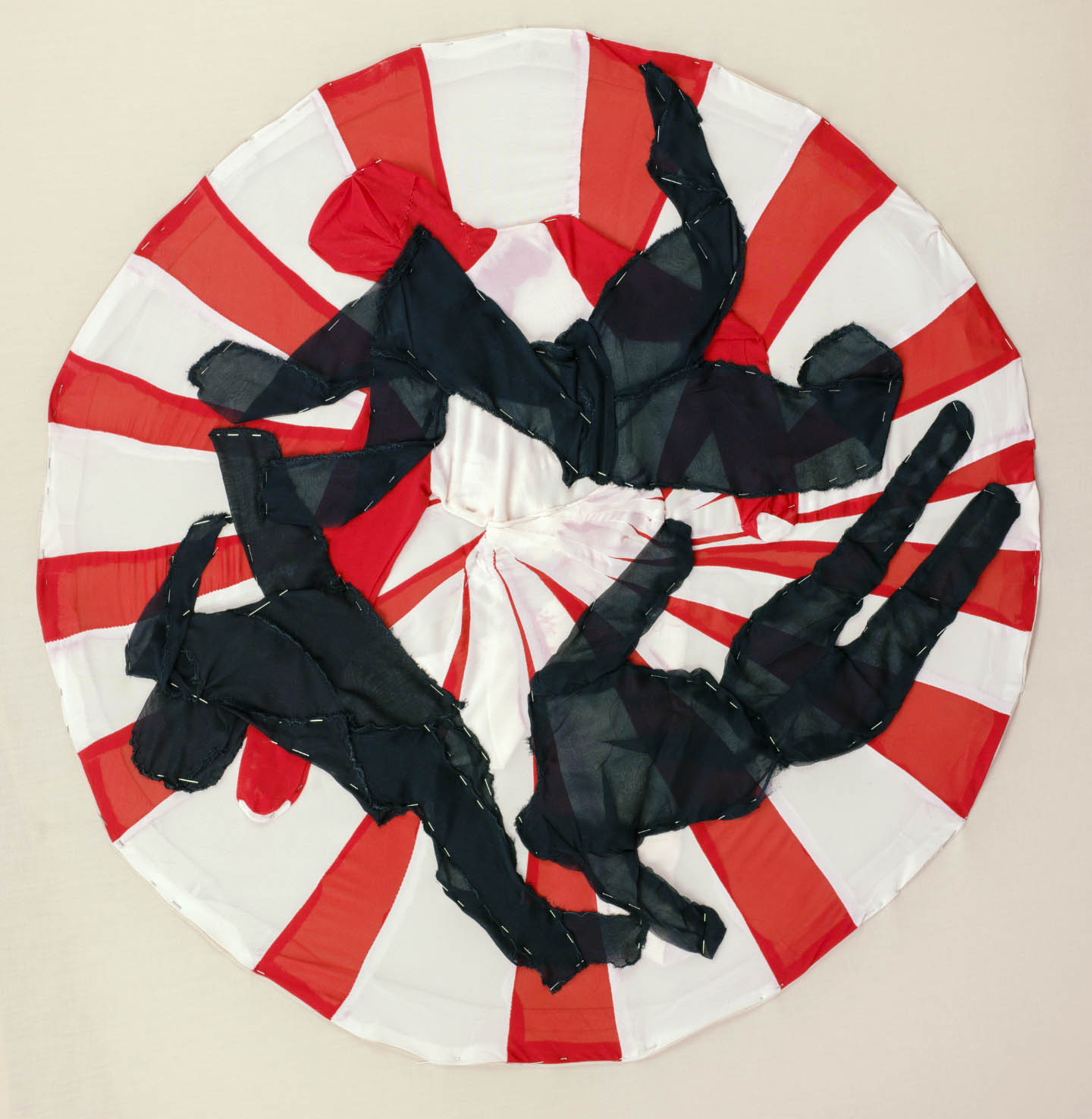 16.09.16
Open House IASPIS. Showing the work Världens finaste rum finns i Tensta.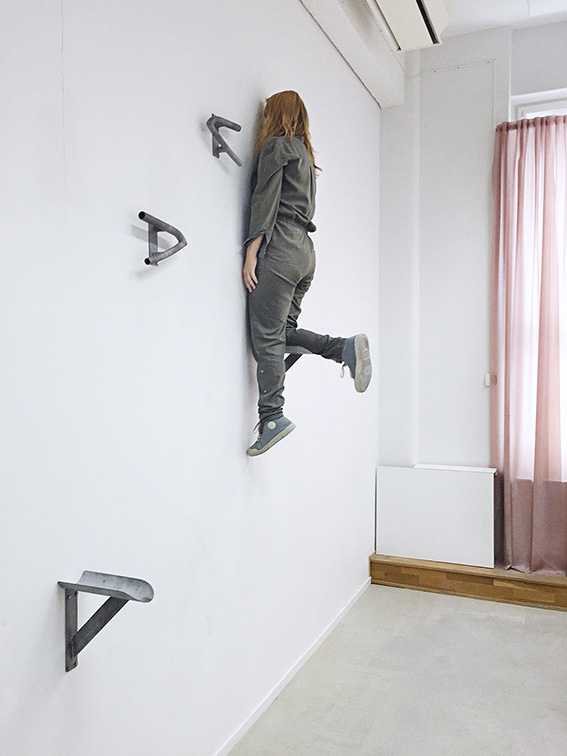 16.09.05
Showing the work "Facade Shelf" and wallobject "Ice on Rawhide" in the show
Death of Ceramics at hangmenProjects until the 1st of October.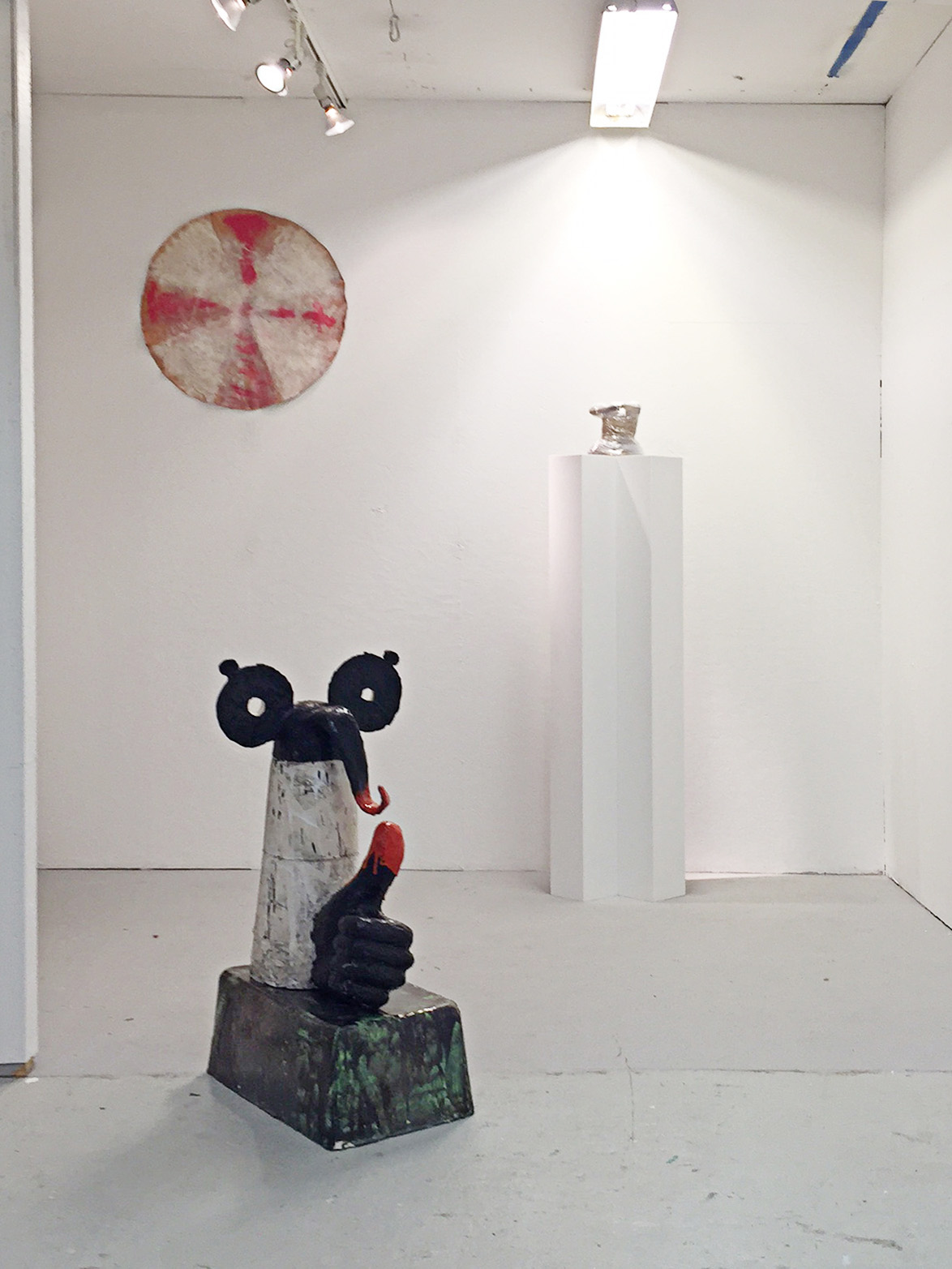 16.06.05
Showing clay sculptures at Körsbärsgården Konsthall, Gotland June 5-Septemebr 30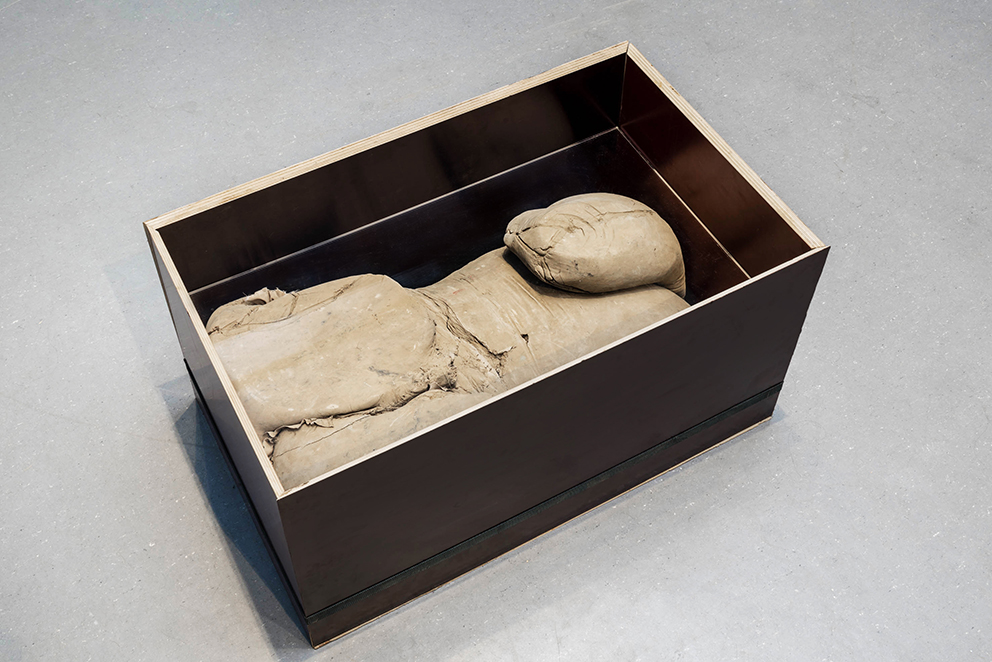 16.05.24
Performance night at Sven-Harrys Konstmuseum. I interpret the work Composition with
songwriter Peter Holm adn musician Martin Sörbom.
16.04.23
Finnisage of the exhibition Hur Mycket Väger Ett Berg (How much weighs a mountain?) at hangmenProjects with Magdalena Nilsson.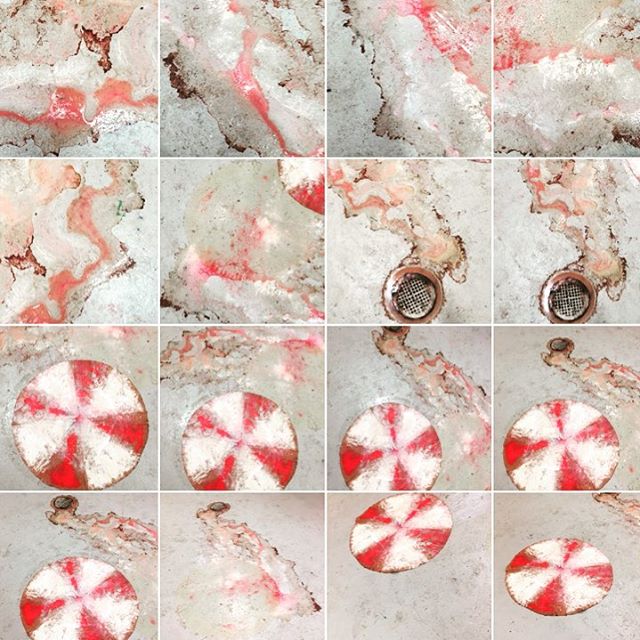 16.04.22
EVA IS THE SNAKE IN PARADISE is back at Drottningholmslottsteater
with a specially written performance by Éva Mag and Jenny Palén
for the theatre built 1766.
Music and arrangement by Siri Karlsson.
Original songs are written by Peter Holm and Éva Mag.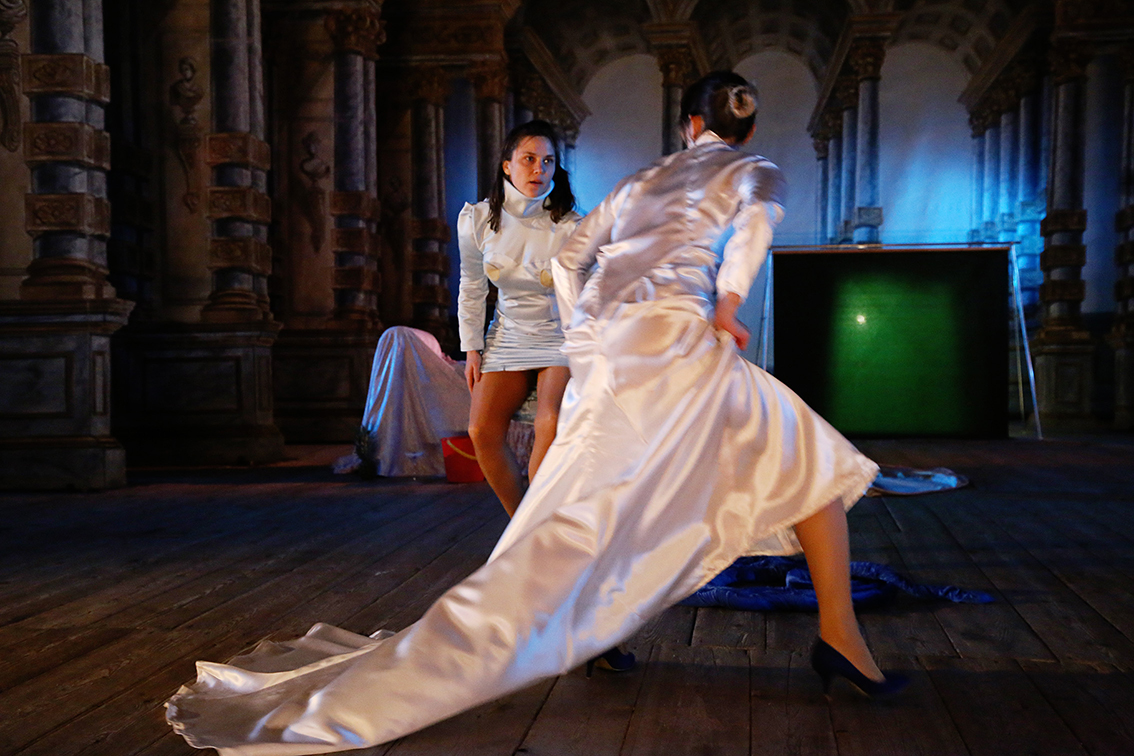 16.04.19
Opening of the show SWEDISH ART NOW. I am represented with the work Compositon.
The show is on til the 5th of June.
.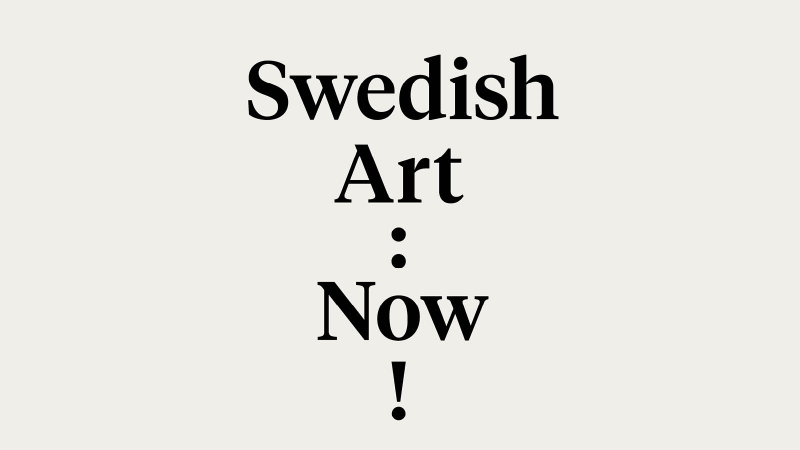 16.04.01
Entering a 6 month residency at IASPIS. The international programme within the Swedish Art Grants commitee.
.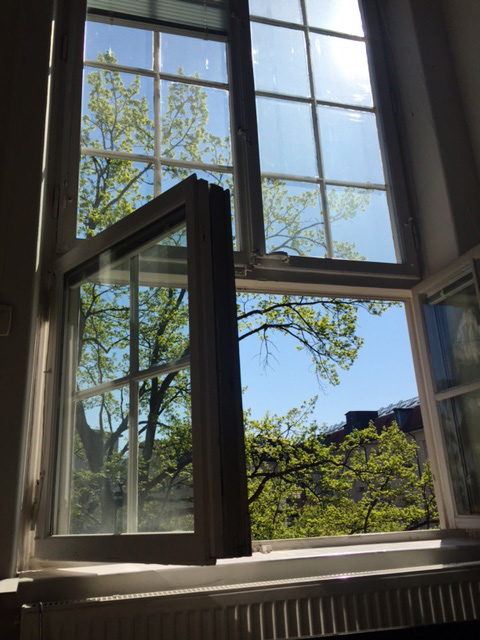 16.04.01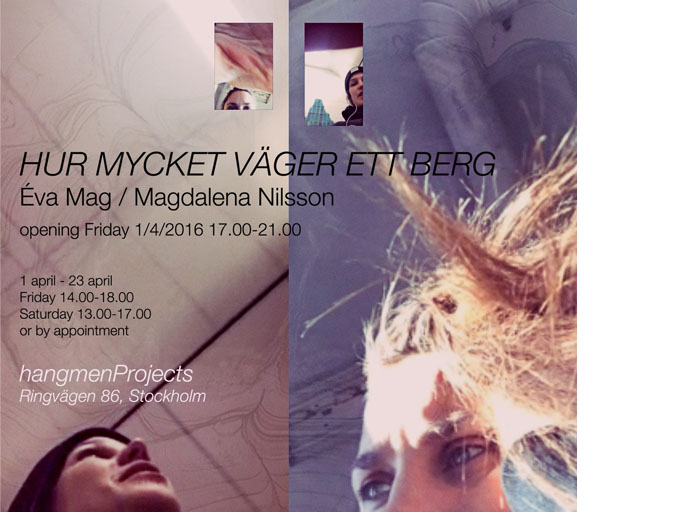 16.03.17 - 16.03.19
Eva Är Ormen i Paradiset med Jenny Palén. Hörnateljen på Konstakademien.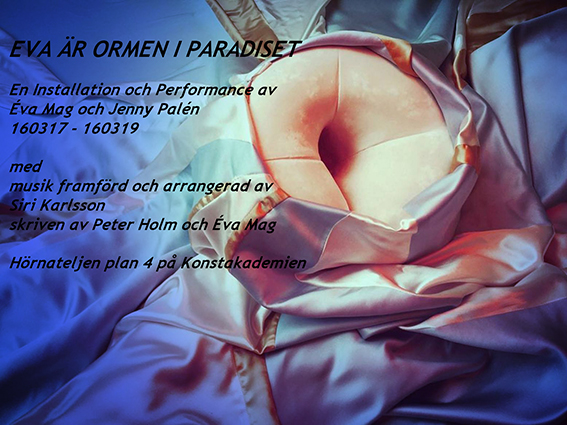 16.01.12
Group show Visitation at Västerås Konstmuseum. Opening January 30
The Paper Székely 160130 at Fylkingen part of the mini festival Picnic Electronic.